Copyright 2004-2015 Country Manufacturing, Inc. All Rights Reserved



P.O. Box 104 • 333 Salem Ave • Fredericktown, OH 43019
PHONE: 740 - 694 -9926 E-mail: info@countrymanufacturing.com
FAX: 740 - 694 - 5088
FREE SHIPPING to the nearest freight terminal or commercial business address in the Continental U.S. 48 States on some products. Please note the shipping costs beside of each product. For shipping questions, please call toll free at 1-800-335-1880 or email: info@countrymanufacturing.com

Tow Behind Lawn Sweeper

$39 Flat Rate Shipping!
CMI Lawn Sweeper- 42" Sweeping Path - 18 cu. ft. capacity. 2 year manufacturers warranty.
$289.00 + $39.00 shipping to a residential or business address.

Or call us toll free at 1-800-335-1880
See more specifications below...
Cleaning up lawn debris, leaves, twigs and small trash can be a real time consuming chore with a rake. A quality lawn sweeper can make that task much faster to accomplish. Our straight brush lawn sweeper design is much more effective than other lawn sweepers in the same price range.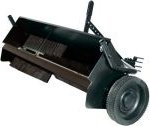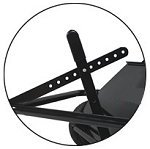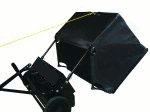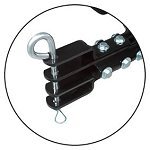 Rigid straight angled brush only sweeps into the 9 inch chute when moving forward but remains stationary while in reverse to eliminate debris kick back due to the advanced gearing system.
"No-slip" positive lock height adjustment will not vibrate out
of position and has easy to remember height settings
Easy dumping feature enables you to dump from your lawn and garden tractor, zero turn or ATV with a rear hitch
Clevis hitch adapts to all lawn and garden tractors, zero turns and ATV's with a rear hitch